I've been in Dakar, Senegal the last 6 years. During these years, I have been part of different communities. The I see most today is the I.S.D. community and all the friends I have that are other students at the school. I see these people more, first because they are classmates or teachers, which makes me see them every school day. Second I tended to get closer to my I.S.D. friends.
Another Community is the one that I entered by playing Rugby with the S.F.S. (S'en Fout le Score). In this one, I only have a close relationship with few people. I however appreciate this warm environment due to the adrenaline around and on the field.
Other than theses two, I could think of my family as a whole, or all the friends I have made at a french vacation center in the alps. It is named Faistesvacances.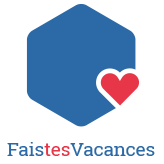 In a community everyone needs to have it's own input his own in order that people do not think that oneself is greedy or selfish.